Maryland County Map: The state of Maryland is divided into 23 counties and Baltimore City, which is an independent city that is not part of any county. If you planning a trip to Maryland or if you want to learn more about the state, it is helpful to have a Maryland county map.
Check out our other County Maps:
Maryland County Map
Located in the Mid-Atlantic region of the United States, Maryland is bordered by Delaware to the east, Pennsylvania to the north, Virginia to the south and West Virginia to the west. The state has a rich history that dates back to colonial times and it played a pivotal role in American independence.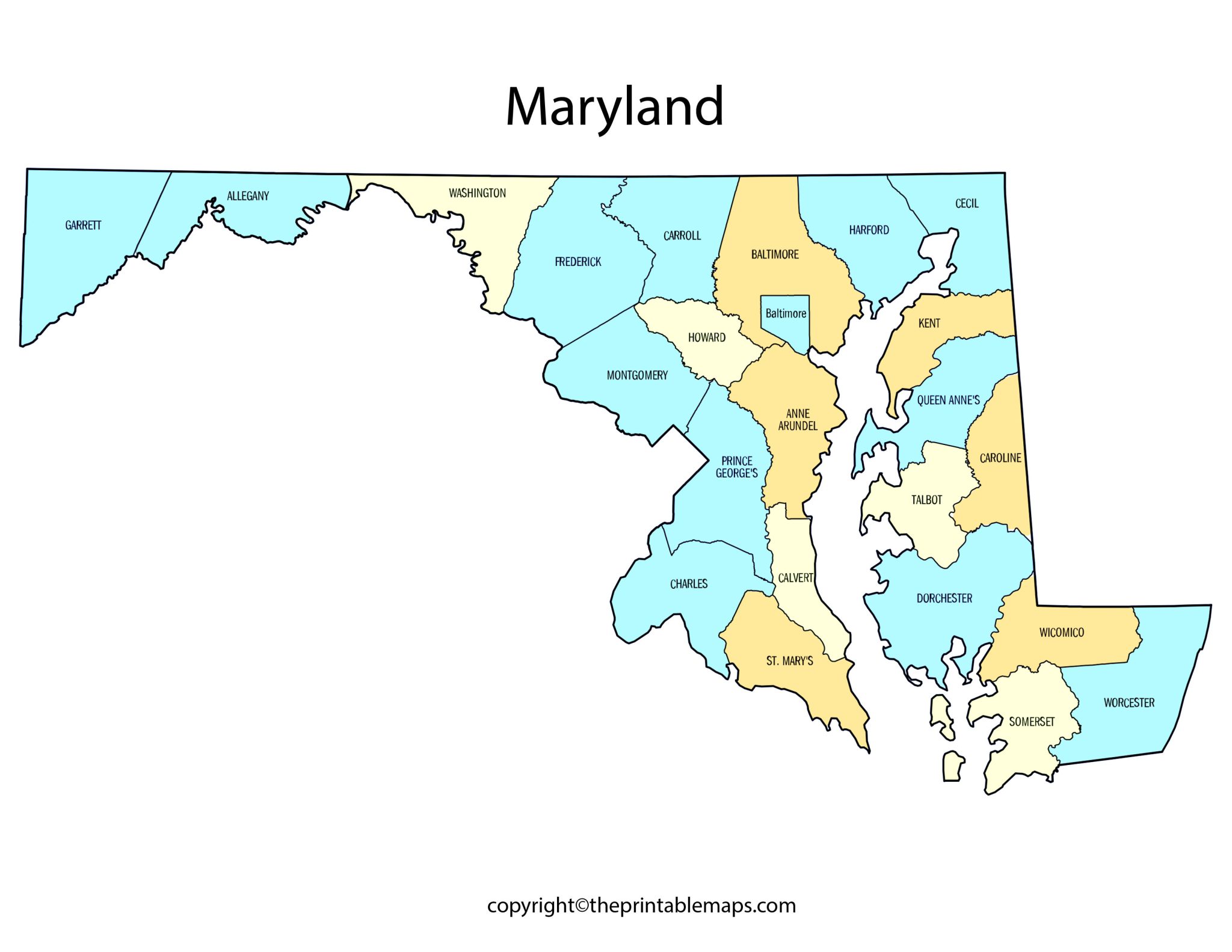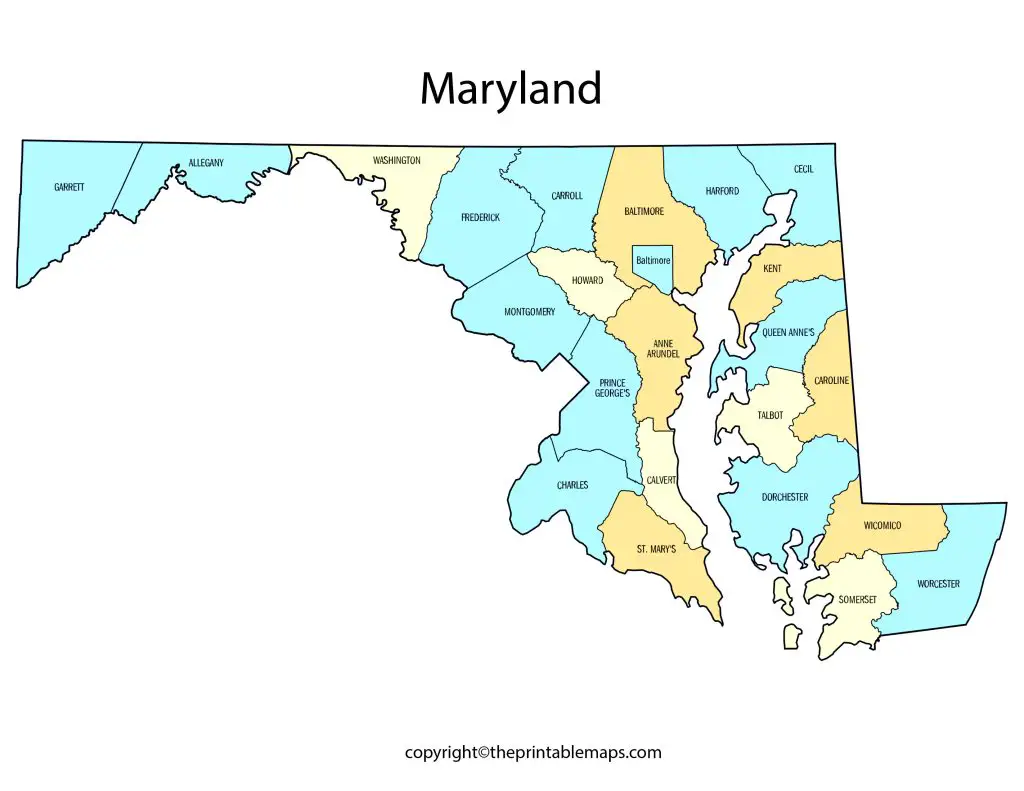 One of the best ways to explore Maryland's diverse regions is through a county map. A county map provides an overview of all 23 counties and Baltimore City, which divided into five main regions: Western Maryland, Central Maryland, Southern Maryland, Eastern Shore and Baltimore Metro. Each region has its own unique characteristics that make it worth exploring.
County Map of Maryland map focuses on the counties of Maryland and does not include Baltimore City. Each county labeled and outlined, making it easy to see where each county located. This map helpful if you interested in learning more about the individual counties of Maryland and their borders.
Western Maryland boasts scenic mountain views with hiking trails for outdoor enthusiasts. Central Maryland includes bustling cities like Annapolis and Columbia as well as historic landmarks such as Fort McHenry National Monument and Historic Shrine in Baltimore.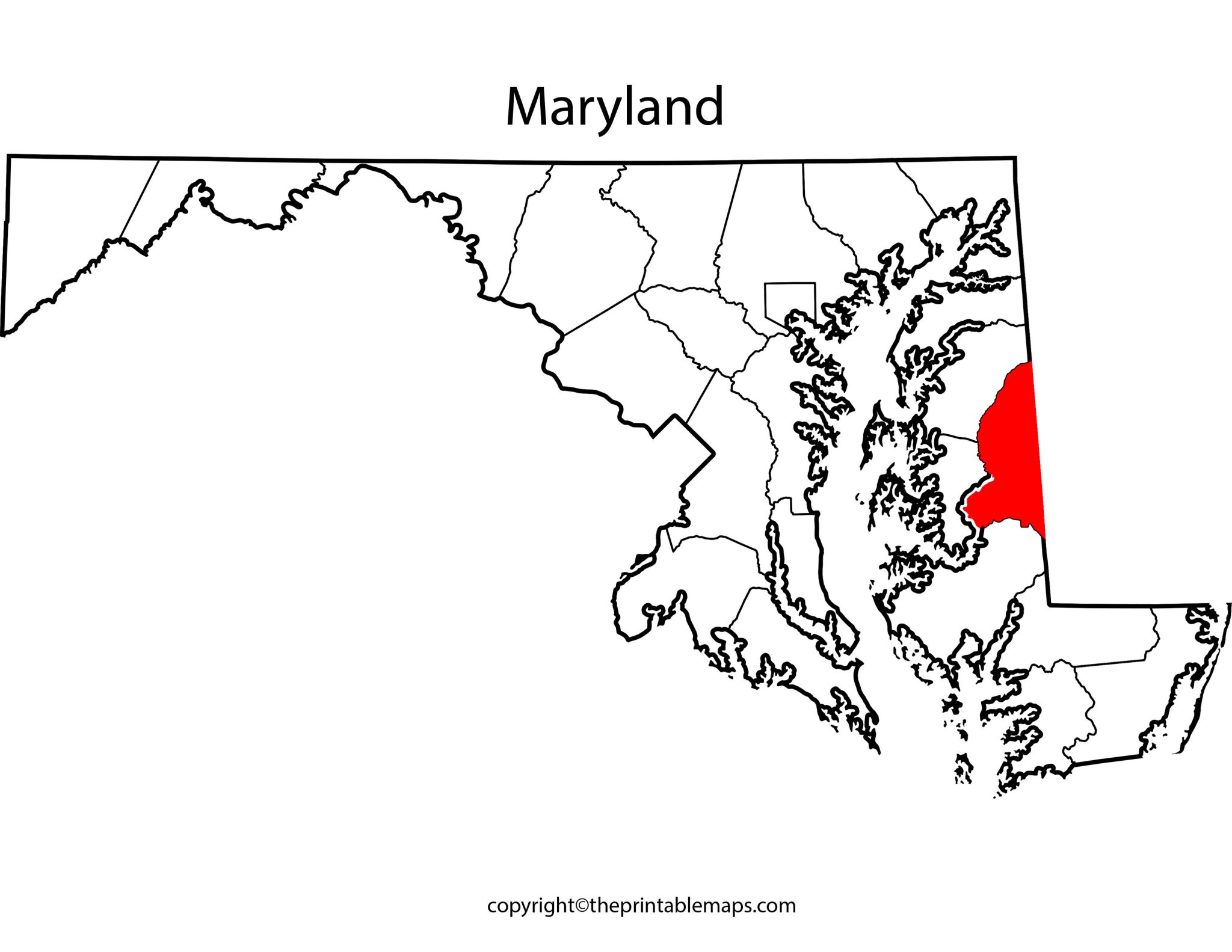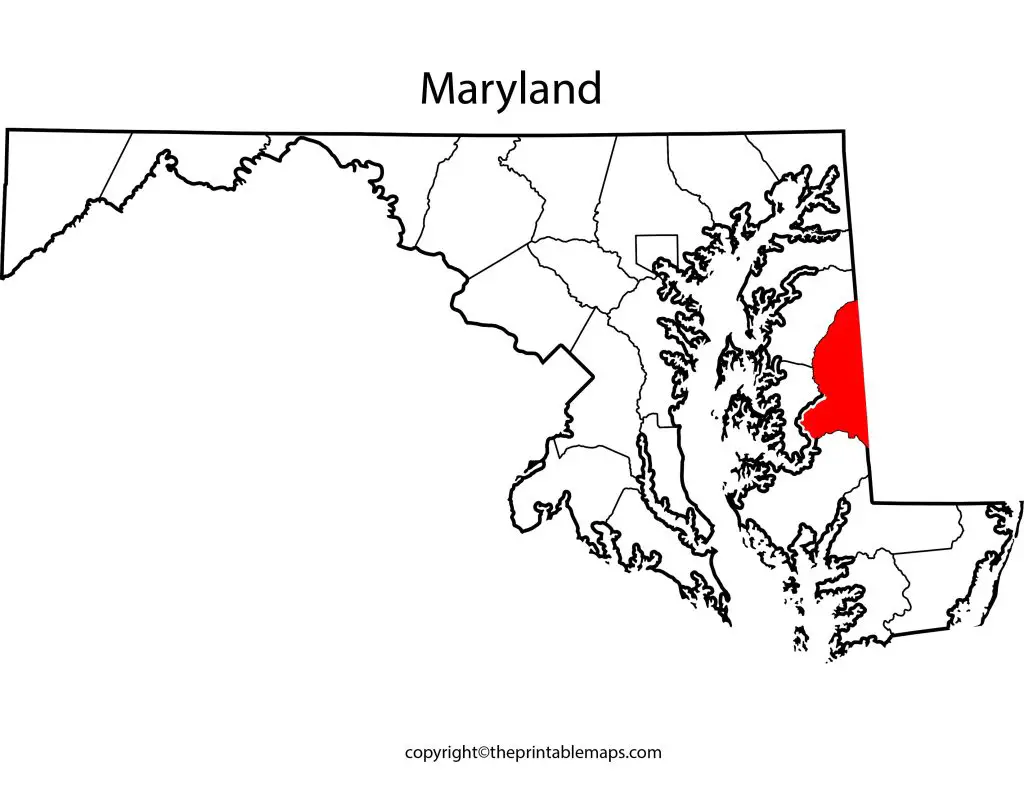 In conclusion, the Maryland County Map an invaluable tool for anyone searching for more information about their county. The map provides an easy to understand visual representation of the state and its counties and useful for both those who live in Maryland and those simply wanting to learn more about it. It gives a comprehensive overview of all 23 counties, making it easy to find specific information or features such as local attractions, universities, airports, farms, parks, and other points of interest.
Map of Maryland Counties
Maryland is a state located in the Mid-Atlantic region of the United States. The state is bordered by Virginia, Delaware, Pennsylvania, West Virginia, and the District of Columbia. Maryland is known for its rich history and diverse culture that dates back to colonial times. To get a better understanding of Maryland's geographical layout, it's vital to have access to an updated map with all its counties.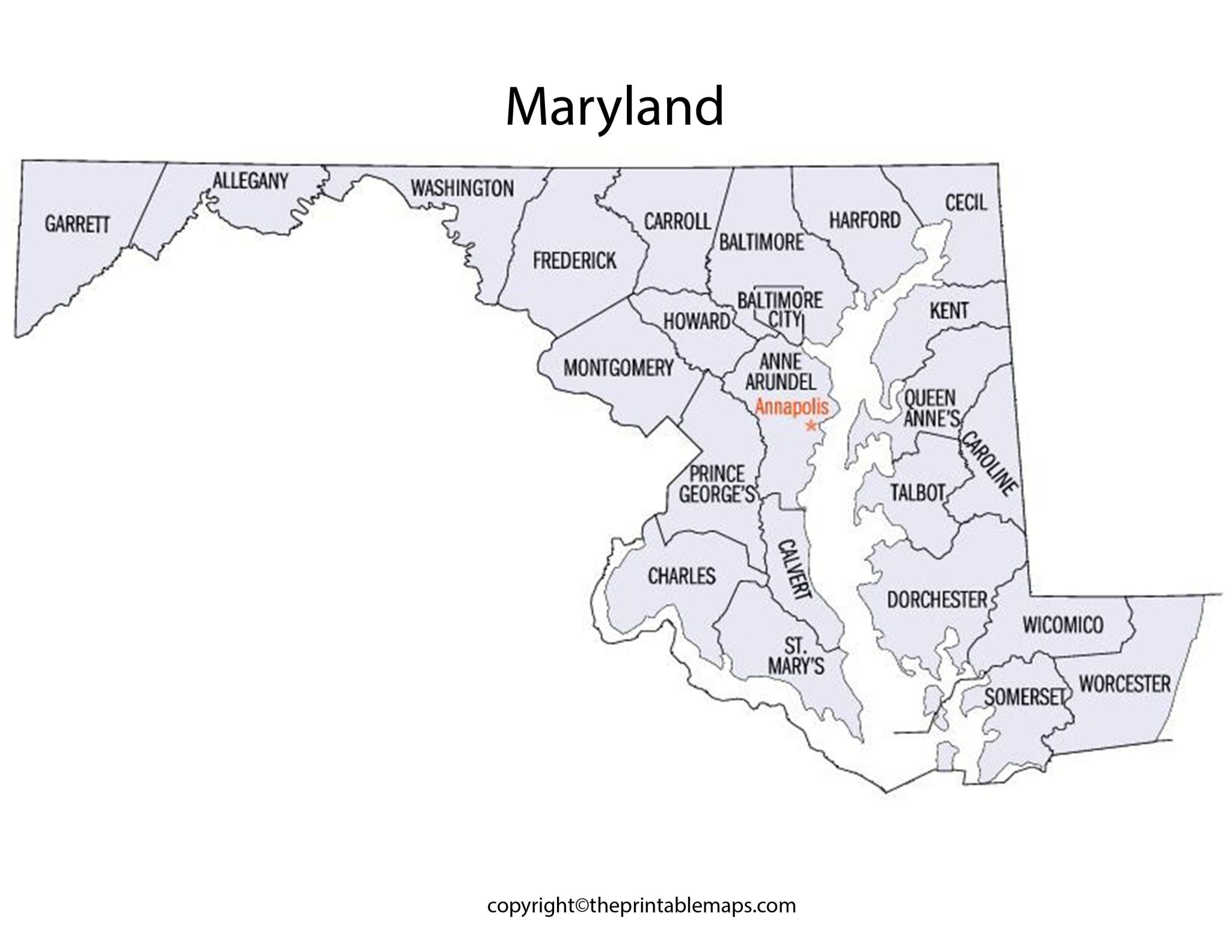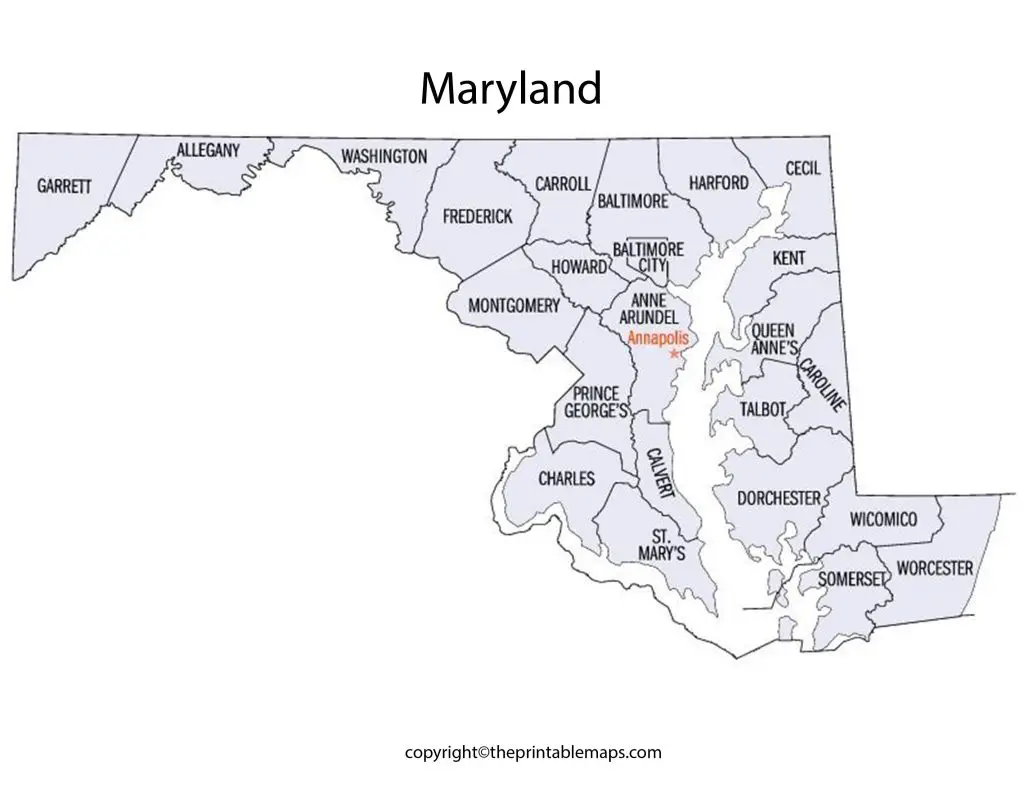 A Maryland map with counties highlights all 23 county boundaries plus Baltimore City boundary on one image. This type of map helps residents or visitors quickly locate any area in Maryland they need to find. Additionally, it's helpful for travelers looking for popular tourist destinations such as Ocean City or Annapolis that fall under specific counties.
The use of a detailed Maryland map with counties can also beneficial for businesses operating within the state borders.
Exploring the map of Maryland counties can a great way to gain an understanding of the state's geography. But with a variety of terrain and landforms, Maryland has a lot to offer those who take the time to explore it. The map of Maryland counties provides a helpful overview that can used to plan trips, study the environment, or just appreciate the unique beauty of this mid-Atlantic state. It also useful for discovering local services and attractions in each county.
Maryland Map by County
The state of Maryland is home to 23 counties, each with its own unique character and charm. From the bustling city streets of Baltimore County to the serene countryside of Garrett County, there's something for everyone in Maryland. To help visitors and residents alike navigate this diverse state, a Counties of Maryland Map has been created.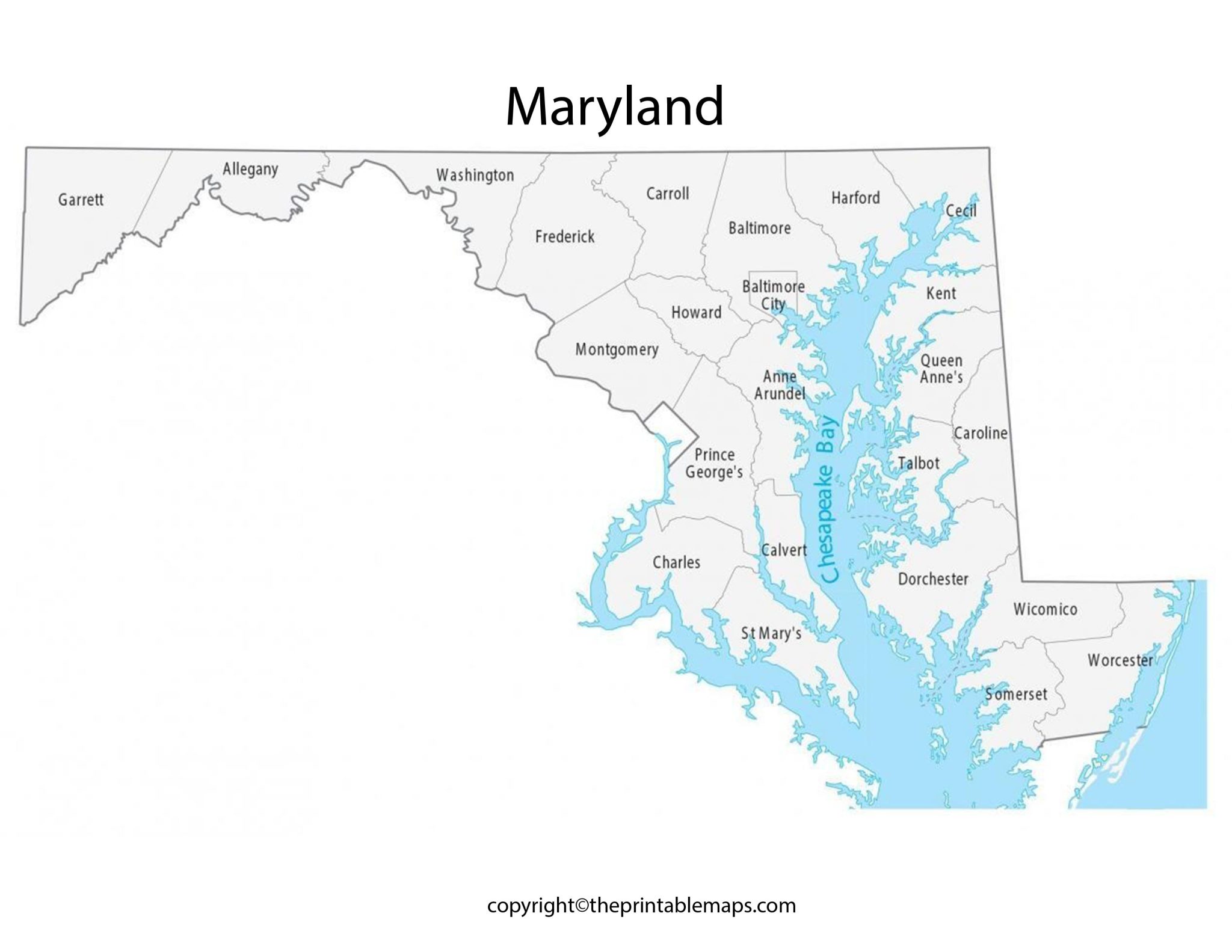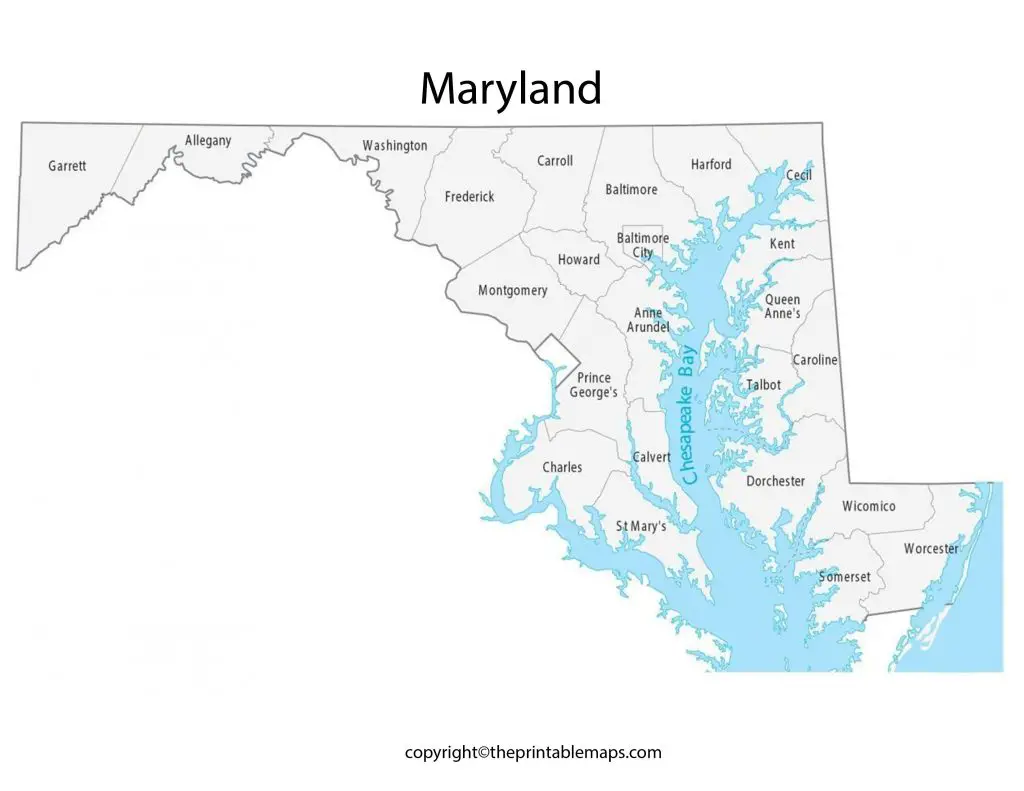 This map features all 23 counties, as well as their major cities and attractions. Users can easily locate their destination and plan out a route using this helpful tool. Whether you're exploring the Eastern Shore or venturing into Western Maryland's Appalachian Mountains, the Counties of Maryland Map is an indispensable resource.
In addition to providing practical information for travelers, this map also serves as a celebration of all that makes each county special. From Calvert County's beaches to Allegany County's historic sites, every corner of Maryland has something worth discovering.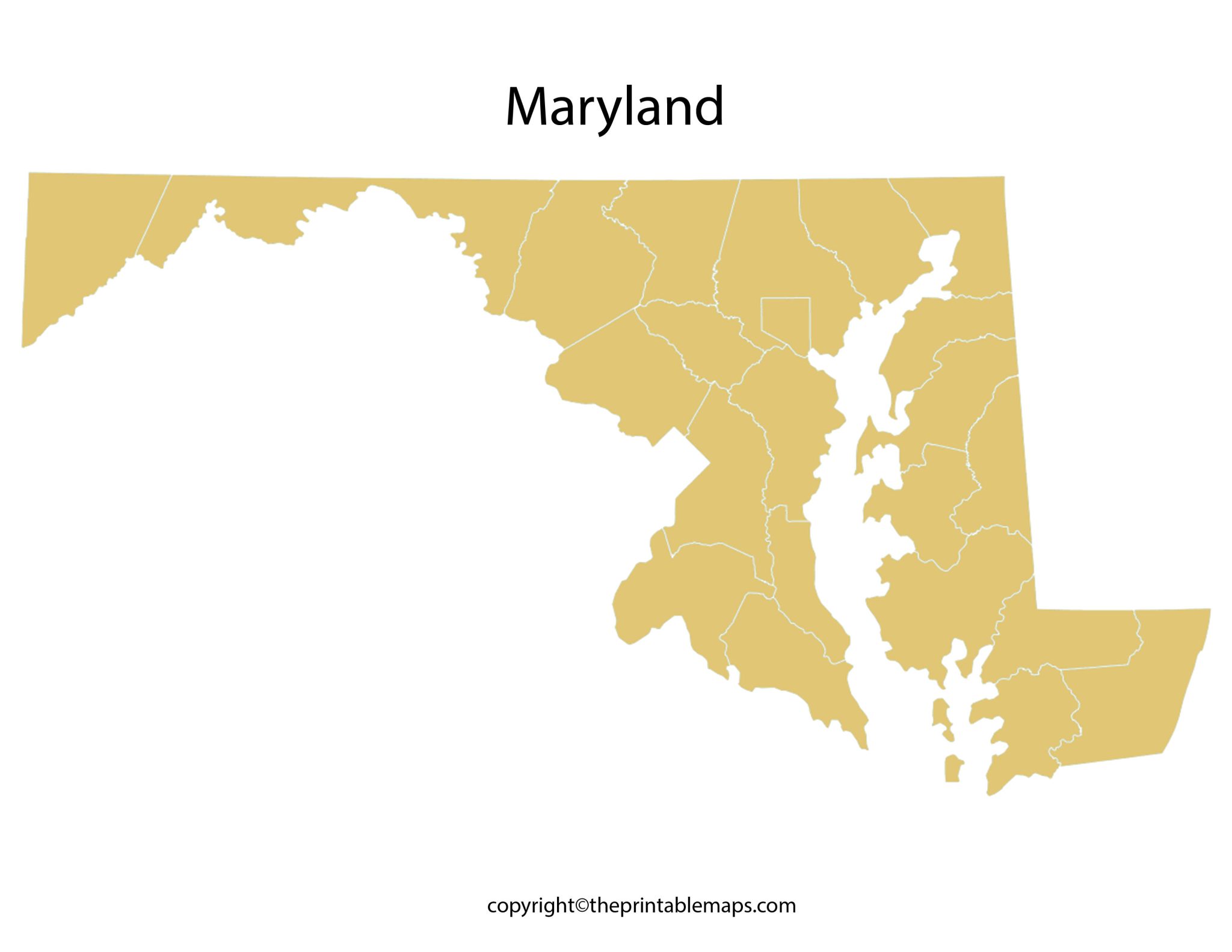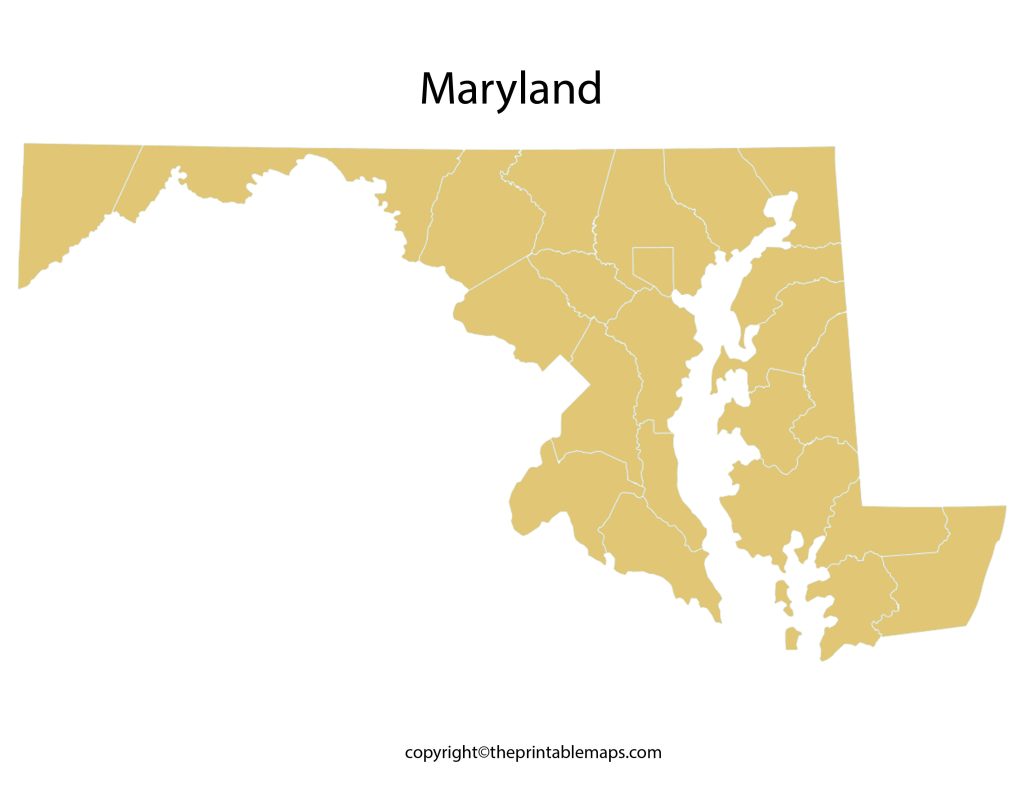 The Maryland Map by County offers an easy way to explore the state, its geography and its history. It is a useful tool for anyone looking to find information about the different counties and cities of Maryland. But the interactive online version offers detailed information on each county, including population demographics, government agencies, and local points of interest. With this map, it has become easier than ever to learn more about the great state of Maryland.